Patriotic Geese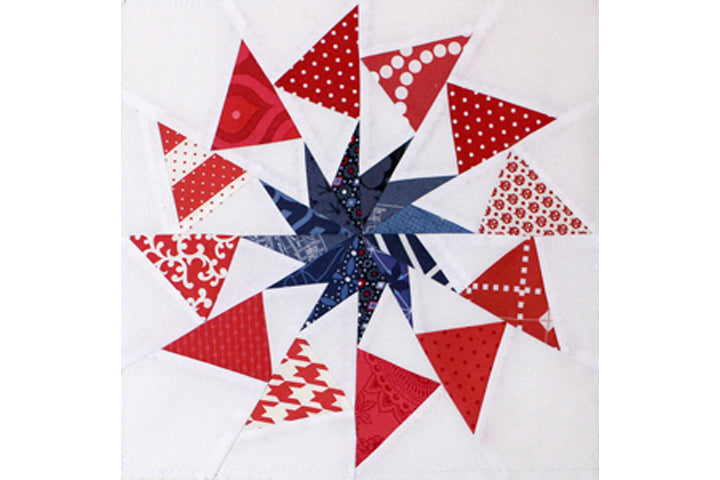 Happy 4th Everyone!  To celebrate the holiday, we're re-sharing our flying geese variation paper-piecing pattern. 
The original block was made for a charity quilt a few years back with the hope circle of do.good stitches.  That month's request was for "spinning" blocks in red, white, and blue and it's perfect for the fourth of July!
The downloadable PDF includes two pages.  The first page shows the final block layout and page 2 has the three pattern pieces that make up the block.  Print four copies of page two at no-scaling.  Finished block size is 12" x 12". 
Enjoy!  And have a safe and happy holiday!
---